About Us

Creative Innovation & Design
Project Management
Liaison between Internal & External Stakeholders & Top-Tier Vendors
CORPORATE PROFILE


ShineLogic Studios Inc. specializes in assisting corporations, associations and other non-profit, regulatory organizations design and develop extremely user-friendly, extensible software and websites. By combining our industry-specific knowledge and processes with the latest cutting-edge, technological advances, we are uniquely positioned to liaise between internal staff and your top-tier vendors and development team, to translate your requirements into technical reality.

ShineLogic is known in industry for:



Having both an internal and external perspective of the organization, its goals and its needs
Providing advice and an objective viewpoint to organizations, from the project schedule, software selection, requirements gathering, managing risk, to technical development challenges
Learning, listening and understanding clients´ business processes and policies, and working to ensure that all project requirements are met
Becoming an integrated member of the project team, assisting in business analysis, design, development, testing, project management, testing, training, documentation, server configuration, presentations, and any other tasks as needed to fill gaps in resourcing
Honesty, integrity, knowledge, creativity, quality and a very detail-oriented approach
A very quick service turnaround and passionate customer care.

---

SERVICES:




Project Management

Business Analysis

Impact Assessment

Website Development

Software Development

E-Commerce and Security

Online and Website Marketing

CRM/Member Management

Document/Records Management

Teaching / Training

---
PRINCIPAL PROFILE: CLAIRE S. ARCHIBALD

Our Principal, Claire Archibald, is an experienced, pro-active project manager and business analyst, with the ability to meet every challenge and deadline, on time and on budget. Exceptionally organized, she has a superb eye for detail, skilled at multi-tasking to develop creative solutions. She is a perceptive, respected professional with the ability to build company-wide trust and negotiate with vendors for results.

Technically proficient, she has hands-on experience as a project manager, systems analyst, designer, programmer, e-commerce and marketing developer, knowledge-base writer, trainer, outside salesperson and technical support representative.

With an intimate knowledge of both the private and public sectors, our Principal holds a wide range of experience, and from both the internal and external perspectives. From being an Association internal staff member (Examinations and Customer Service Coordinator, Information Technology (IT) Facilitator, Registration Manager) and serving on various Committees, writing RFPs and evaluating vendors, she also has hands-on experience with registration/admissions processes, policies and procedures, meeting and events coordination, as well as supplementary knowledge of professional practice / ethics / compliance, finance, publications and member services.

With both internal and external corporate viewpoints, she is able to successfully provide her knowledge and experience to various IT projects.

View her profile on LinkedIn:
https://ca.linkedin.com/in/clairearchibald


Copyright ShineLogic Studios Inc. 2017
Powered by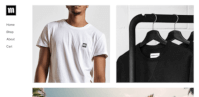 Create your own unique website with customizable templates.